construction in progress
US 41 from Winkler Avenue to
South of Martin Luther King, Jr. Blvd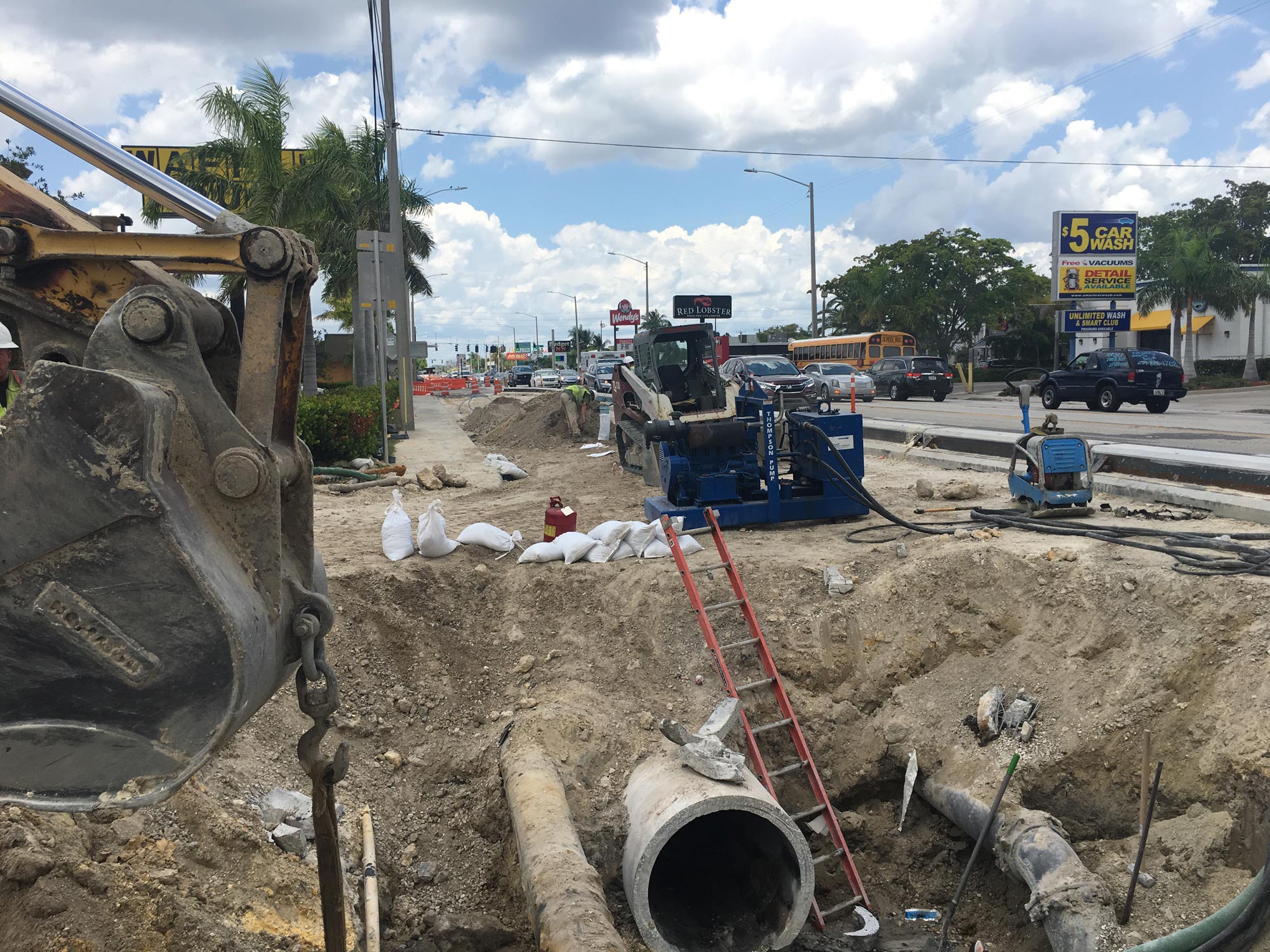 construction in progress
US 41 from Winkler Avenue to
South of Martin Luther King, Jr. Blvd

Motorists should expect intermittent northbound and southbound lane closures and detours on US 41/Cleveland Avenue during daytime and nighttime/overnight hours Monday through Friday throughout the duration of the project, weather permitting.

Roadway, utility and pedestrian safety improvements are being made on US 41 from Winkler Avenue to south of SR 82. The initial work includes installation of new utilities and drainage structures. Traffic signals and street lights will be upgraded. New signals called Pedestrian Hybrid Beacons, will be installed in five locations along the corridor.
The City of Fort Myers and the Florida Department of Transportation (FDOT) are working together to improve pedestrian safety as well as utility and roadway conditions on US 41. The project incorporates safety and restoration enhancements intended to extend the life of the roadway and drainage systems while improving pedestrian and vehicular safety.
The project began in December 2018 and is estimated to be complete mid-2023. The project will be built in three segments as shown on the map below. Single lane closures are permitted any time. Double lane closures are only allowed from 8:30 p.m. to 6:00 a.m. Double lane closures within 500 feet of intersections are only allowed from 11:30 p.m. to 6:00 a.m.
Construction on US 41 (Cleveland Ave) from Winkler Avenue to south of SR 82 
(Dr. Martin Luther King Jr. Boulevard) will be built in three segments.
Segment A:
Winkler Avenue to Carrell Road
Completed: 2020
Segment B:
Carrell Road to Linhart Avenue
Phase 1 Segment B – completed
Phase 2 Segment B – Estimated completion: 2022
Segment C:
Linhart Avenue to SR 82
Estimated completion: Late-2023
The final completion for this project will be Late-2023.